| | |
| --- | --- |
| | Monday, September 13, 2021 |
In today's newsletter, replacing fallen monuments; a military spouse reflects on what's next; schools retain Native American mascots … and ancient royal portraits from Nigeria.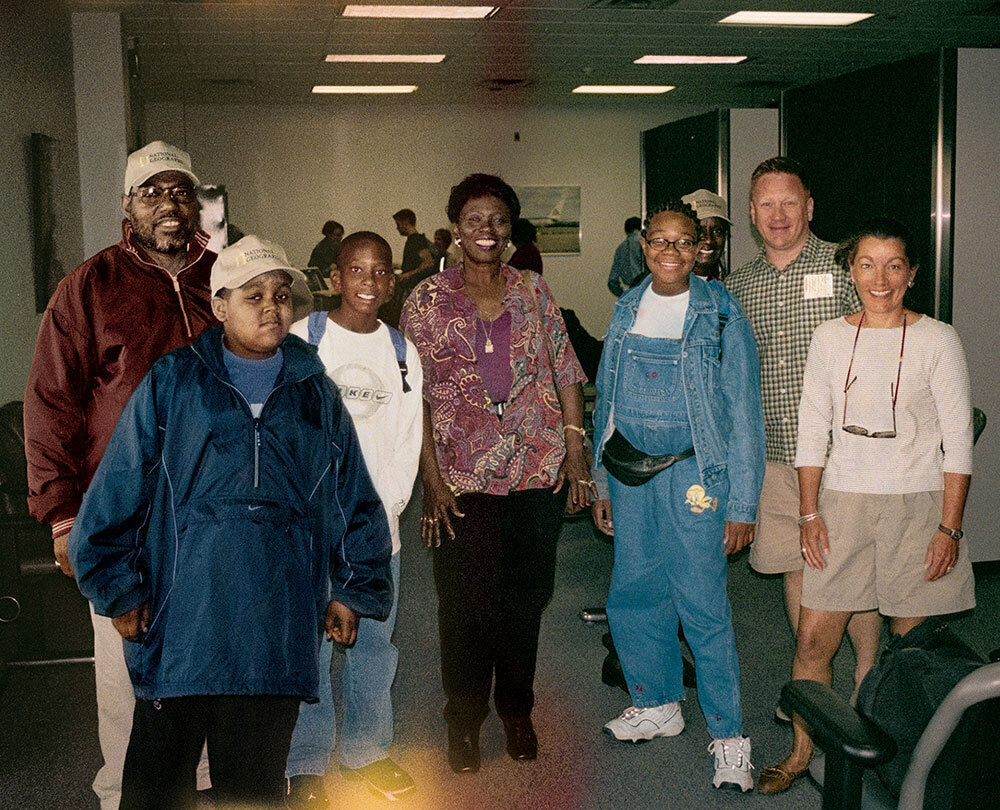 PHOTOGRAPH BY GWEN FAULKNER
By Debra Adams Simmons, Executive Editor, HISTORY From bells tolling at One World Trade Center in Lower Manhattan to ceremonies near Shanksville, Pennsylvania, and at the Pentagon in Arlington, Virginia, there was much to take in this weekend as the U.S. remembered the 2,977 people who were killed in the September 11, 2001, terrorist attack.

On this 20th anniversary, we continue to pay tribute to those who lost their lives and we recognize those left behind to continue their legacies.

Among those we pause to honor were three Washington, D.C. 11-year-olds: Bernard Brown, Asia Cottom, and Rodney Dickens; three teachers; and two National Geographic staff members. The group was on American Airlines Flight 77 to Los Angeles for an ecology conference at the Channel Islands National Marine Sanctuary in Santa Barbara sponsored by Nat Geo. At 9:37 a.m., five hijackers slammed the plane that had taken off from Dulles Airport into the Pentagon's west side.

"Today, when Bernard, Asia, and Rodney would be 31 years old, it's devastating to think of our collective loss," Nat Geo Editor in Chief Susan Goldberg writes.

I can't help but think about what they would be doing now had their lives not been stolen. I think about the parents who took their children to the airport that day and about what they must be thinking today. Asia's parents, Clifton and Michelle, wrote a book in 2014 about her life, Asia's New Wings: The Untold Story of a Young Girl Lost on 9/11, and started the Asia SiVon Cottom Memorial Scholarship in her honor, a program that has awarded more than $280,000 in college funds to 103 students.

Teachers Sara Clark, James Debeuneure, and Hilda Taylor were with the students. Sara, 65, and her fiancé were making wedding arrangements. James, 58, a father and grandfather, enjoyed golf and collecting art. Hilda, 58, a mother and grandmother, loved to cook and work in her garden. They were accompanied by National Geographic employees. Ann Judge, 49, arranged trips around the world for our journalists and executives; Joe Ferguson, 39, loved teaching children about geography.

Their stories are not lost. Each year we learn more about the lives cut short and so much more about the people left behind. The Atlantic's Jennifer Senior recently wrote a poignant story about how one family processed its grief, themes carried forward in Nat Geo's stirring documentary, One Day in America, streaming on Hulu. (Pictured above, members of the group traveling with National Geographic pause in Dulles International Airport for a photo before their flight. From left to right: James Debeuneure, Rodney Dickens, Bernard Brown, Hilda Taylor, Asia Cottom, Joe Ferguson, and Ann Judge.)

At the September 11th Memorial and Museum where the twin towers once stood, more than 70,000 seemingly ordinary objects tell the stories of that day. Rosemary Smith descended 57 flights to make it out of the World Trade Center following a 1993 attack, but on September 11, 2001, she forwarded calls to an answering machine as her co-workers evacuated. She did not make it out in time. Her remains and watch were found on Christmas Eve.

I worked briefly in One World Trade for one of the first companies to move into the new tower. The soaring new building, a symbol of America's fortitude and a testament to the resilience of New Yorkers, helped launch a cultural Renaissance in Lower Manhattan. But every time I stepped into that fortress I knew I was walking on hallowed ground. I would stop regularly and read the 2,977 names on the bronze memorial.

I also was keenly aware of the sacred African Burial Ground whose artifacts and remains, disturbed to make room for development, were stored in the basement of Six World Trade. Nearly one million artifacts from the Five Points community and the burial ground were destroyed when Tower One fell onto the building.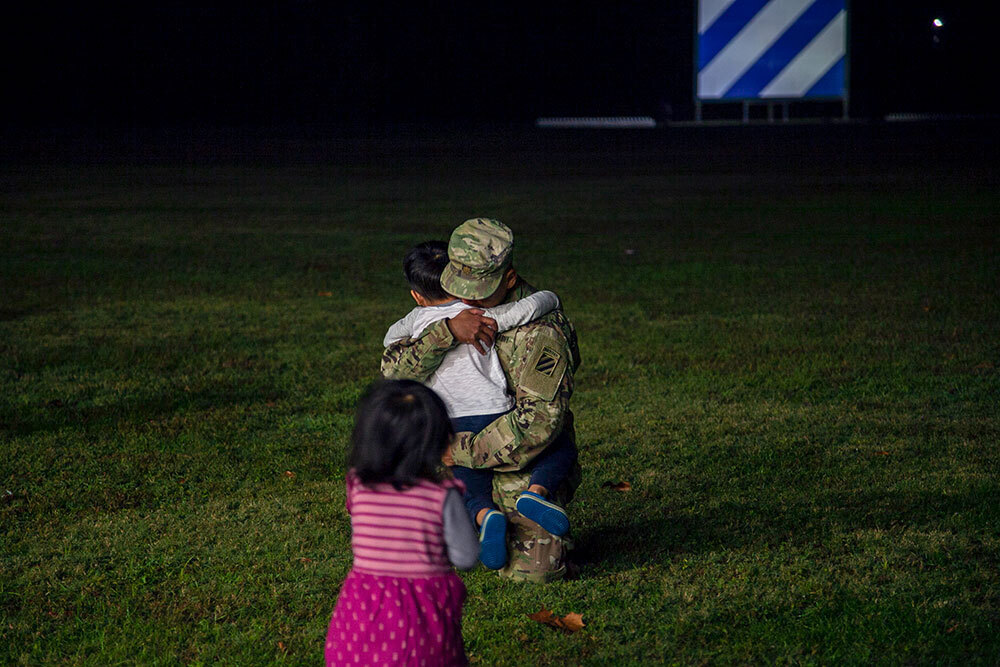 PHOTOGRAPH BY ARIN YOON
The 9/11 attack launched the longest war in modern U.S. history. Nearly 800,000 Americans deployed to Afghanistan in the 20 years since 9/11. War is complex and there is so much more yet to unravel as Pamela Constable writes for Nat Geo. War spreads beyond the battlefield, especially for military families as U.S. Army spouse and photographer Arin Yoon, who has documented the unseen burden of war, explains in an intimate and enlightening account. (Above, Yoon's two children run to embrace their dad in a reunion.)

We salute those lost 20 years ago with this quote from the Pentagon 9/11 Memorial: "We claim this ground in remembrance of the events of September 11, 2001. To honor the 184 people whose lives were lost, their families, and all who sacrifice that we may live in freedom. We will never forget."

Do you get this newsletter daily? If not, sign up here or forward this to a friend.
Will schools follow suit? Cleveland's baseball team has changed its name and its mascot. So has Washington's NFL team. But the fight by Native American elders and social justice advocates to eliminate offensive names and images is just beginning. More than 1,000 schools across the country still have Native "themed" names or mascots, including the Indians, Chiefs, or Redskins. And activists say the social awakening in the nation lacks an honest conversation about the historical mistreatment of Native Americans and the damaging misappropriation of their imagery, Phillip Morris writes for Nat Geo.

Dolphin hunt:

Exposed by the documentary The Cove, Japan's annual state-sanctioned capture and slaughter of dolphins has begun. The dolphins, driven into a cove, are taken before members of their pods and families. Hundreds are killed for meat. Others are sold for a much higher price to marine parks and dolphinariums, mainly in Japan and China, Nat Geo's Natasha Daly reports.

Vet turns 112: Happy birthday to Lawrence Brooks, the oldest known veteran of the 16 million Americans who fought in World War II. From 1941-45, he served in the Pacific with the Army's predominantly African American 91st Engineer Battalion, as a support worker to its officers. In honor of his birthday on Sunday, the National World War II Museum honored him at his New Orleans home with a Jeep parade, cake, and socially distanced performances from the museum's Victory Belles and local musicians.

A new monument at West Point: An equestrian statue honoring the Buffalo Soldiers rose Friday at the U.S. Military Academy. The famed Black cavalry unit for decades taught horsemanship to cadets. Although the unit's skill and impact were legendary, its members teaching at West Point had been housed in segregated barracks and forced to do menial work, the New York Times reports. The campus still has a building, a road, and a gate named after the turncoat Robert E. Lee, an 1829 grad, whose own equestrian statue was taken down in Richmond after widespread protests. (More on this later in the newsletter.)

Vietnam's heroes: A History magazine story in last week's newsletter on the Trung sisters, who led Vietnam's fight to kick out Chinese rulers 2,000-some years ago, prompted a note from a former U.S. adviser to Vietnam's military in 1963-64. Back then, writes Don Christiansen, Vietnamese soldiers laughed when U.S. officers suggested the real enemy might be Chinese Communists. The Vietnamese countered that they'd whip the Chinese like the Trung sisters did if Beijing dared to enter the war. "We should learn, but never seem to," Christiansen adds, "that when we try to teach another country how to live, it behooves us to learn something about that country's history."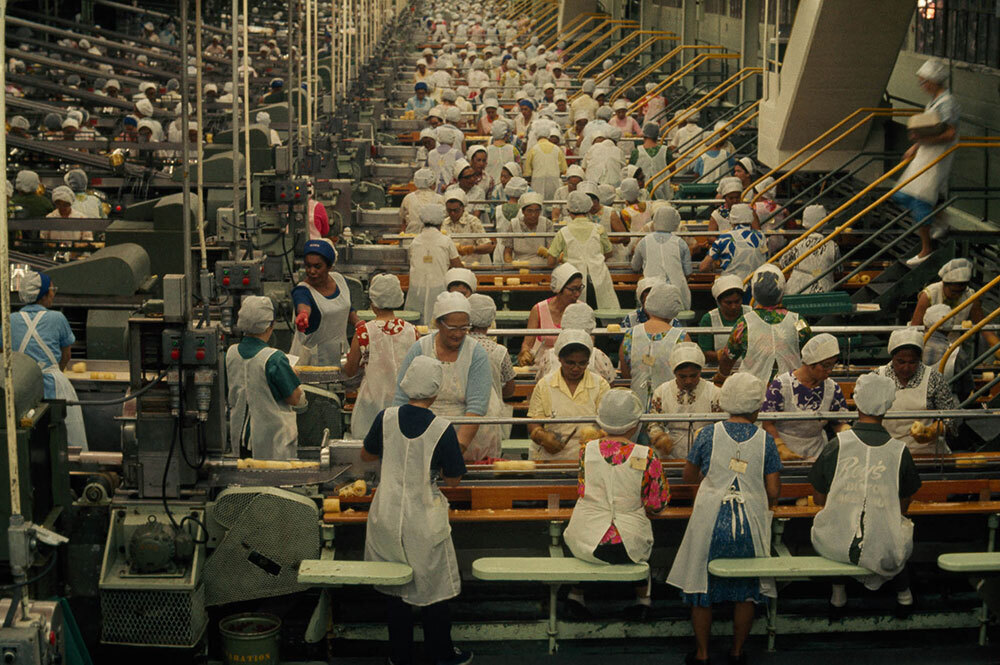 PHOTOGRAPH BY BATES LITTLEHALES, NAT GEO IMAGE COLLECTION
Hawaii's post-statehood boom: In this picture from the October 1969 National Geographic, women trim pineapples on an assembly line at a cannery in Honolulu. The story documented the influx of residents and tourists in the islands' first decade of statehood. It has been 62 years Hawaii since joined the Union, the longest stretch in U.S. history in which the nation has not added a state. Last year, the U.S. House voted for statehood for the District of Columbia, but the measure died in the Senate.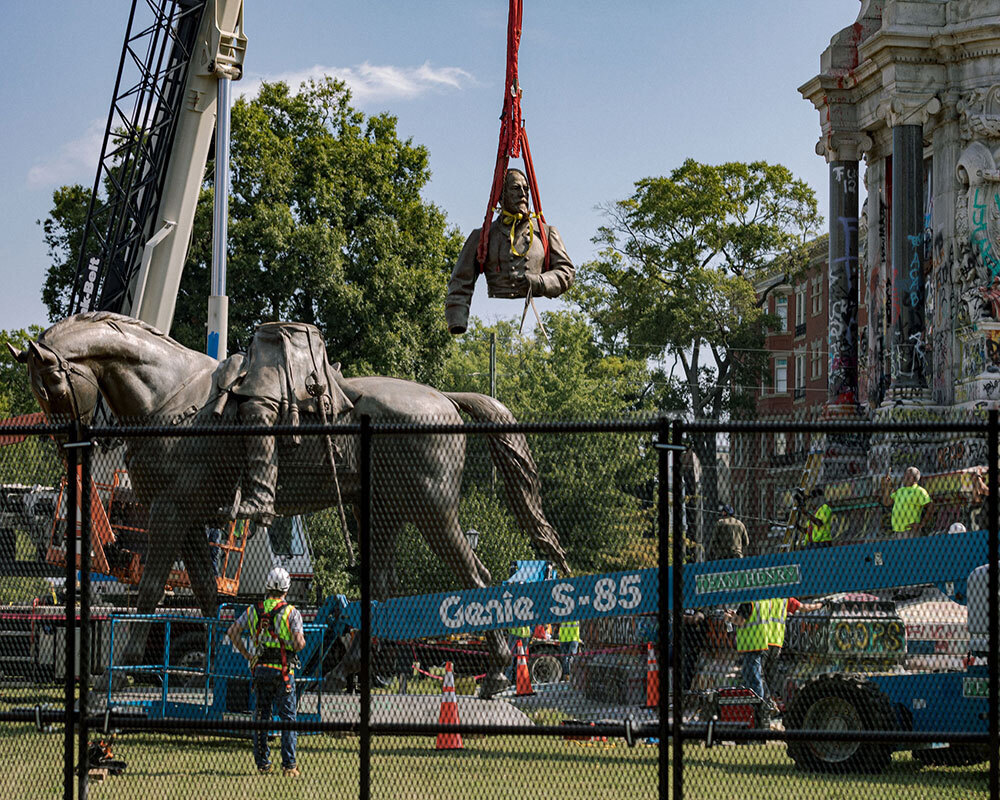 PHOTOGRAPH BY AMR ALFIKY, NATIONAL GEOGRAPHIC
What you see of military life on the news are the battles, the post-traumatic stress, and a lot of homecomings. But a homecoming is just a snapshot—everything leading up to it and everything afterward are what really make up this life. The reality is that we're moving every two or three years, raising children alone during deployments, and living away from our families and friends."
Arin Yoon
Documentary photographer, visual artist, Nat Geo Explorer

From: A military spouse reflects on life over two decades of war—and what comes next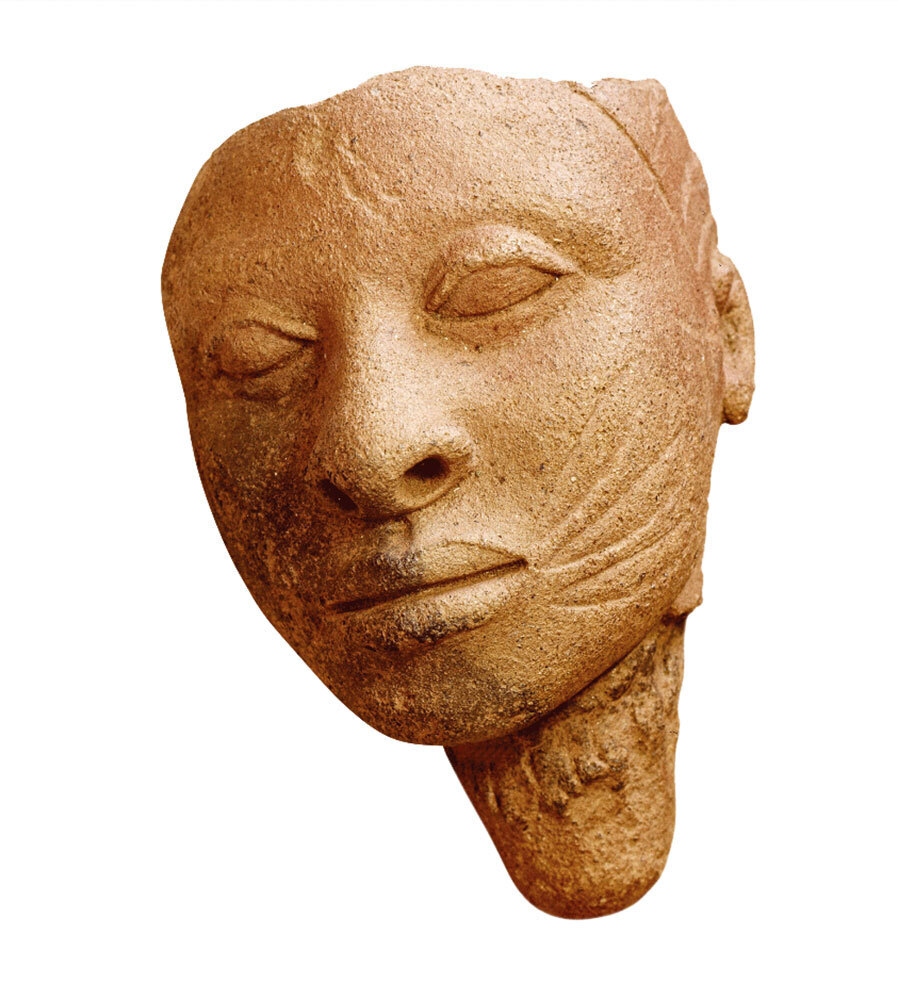 BRIDGEMAN/ACI
Challenging biases: The graceful portraits of Nigerian royalty were stunning—and they forced Europe to change its preconceptions about African art, Eric García writes for Nat Geo's History magazine. The bronze and terra cotta sculptures of heads found by archaeologists and embraced by a German ethnologist more than a century ago conveyed a dignified and imposing majesty. (Pictured above, a terra cotta head that dates back at least 700 years.)
Today's newsletter was curated and edited by David Beard and Monica Williams. Jen Tse selected the photographs. Have an idea or link to a story you think is right down our alley? Please let us know at
david.beard@natgeo.com
. Happy trails!
PREVIOUSLY ON NAT GEO DAILY …
| | |
| --- | --- |
| | SHARE YOUR THOUGHTS |
| | |
| --- | --- |
| | We'd like to hear from you! Tell us what you think of our emails by sharing your feedback in this short survey. |
Clicking on the Facebook, Twitter, Instagram, and National Geographic Channel links will take you away from our National Geographic Partners site where different terms of use and privacy policy apply.

This email was sent to: tiendasfrikiscineseriestvcomicsjuegos@barcelonafriki.com. Please do not reply to this email as this address is not monitored.

This email contains an advertisement from:
National Geographic | 1145 17th Street, N.W. | Washington, D.C. 20036

Stop all types of future commercial email from National Geographic regarding its products, services, or experiences.

© 2021 National Geographic Partners, LLC, All rights reserved.