| | |
| --- | --- |
| | Friday, September 10, 2021 |
In today's newsletter, rocking the boat in Tahiti; waterfalls you can chase; more CDC travel advisories … and a hotel housekeeping debate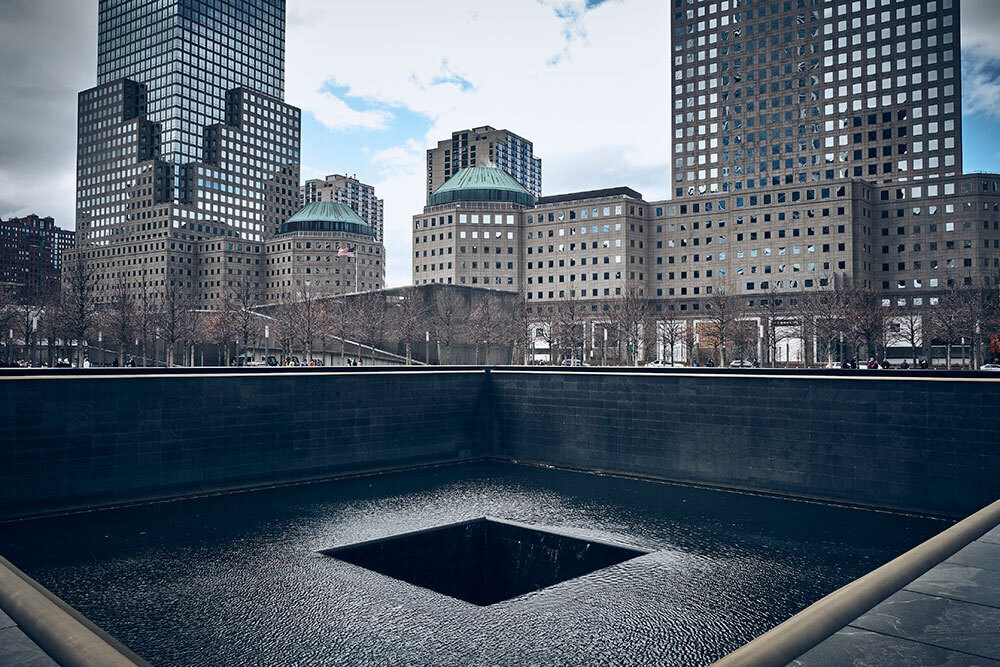 PHOTOGRAPH BY GREGOR KALLINA, ANZENBERGER/REDUX
By George Stone, TRAVEL Executive Editor
The very notion of healing is encased in metaphor. The word's ancient roots mean "to make whole," an image that strikes a major chord.
But is this metaphor resonant enough to reconcile division and restore completeness on a mass scale? That's the question creators of monuments—including more than a thousand of which mark the collective traumas of 9/11—have been grappling with.
"Figuring out how to memorialize 9/11 has been a monumental undertaking," writes Vicky Hallett in our story about how contemporary memorials to collective grief seek to scratch the surface of psychology to help people mourn and move forward. "This new wave of memorials honors historic events without forgetting about the future, a shift which feels especially significant in this moment," she writes.
Spencer Bailey, author of a new book on contemporary memorials, says that the edifices we construct need to evolve along with us, as our collective trauma transforms over time. "This new set of memorial makers is engaging in metaphor, trying to evoke complexity," he says. Healing is a goal, but it is not the only one; studying the past to shape the future is just as important.
The modern memorial movement was ignited in the early 1980s by Maya Lin's Vietnam Veterans Memorial, a ledge of reflective black granite—inscribed with names of the fallen—on the National Mall in Washington, D.C. "With that memorial, the earth moved. It was a landform—not representational, not a statue," says Cornell University's J. Meejin Yoon.
That touchstone inspired other memorials, including the "Tribute in Light," two shining beams that illuminated the night sky south of the site of the Twin Towers for six months shortly after the attacks. The lights now reappear annually on September 11. (Pictured above, one of two reflecting pools at the 9/11 Memorial Museum sits on the site of the former Twin Towers.) "It's a beautiful way to remember that doesn't get mixed into the everyday built environment," says Yoon.
Other remembrances of the attacks appeared in the following years, including a pair of waterfalls that plunge 50 feet into the ground where the Twin Towers once soared; 184 steel-and-granite benches, each bearing the name of a life lost beside the Pentagon in Arlington, Virginia; and a 93-foot-tall tower that sings with 40 aluminum wind chimes in a field in Shanksville, Pennsylvania. (Related: Artifacts pulled from the rubble of 9/11 become symbols of what was lost.)
PHOTOGRAPH BY SEAN GALLUP, GETTY IMAGES
Monumental metaphors are visible around the world, at the Irish Hunger Memorial, at Norway's Steilneset Memorial (a tribute to 17th-century residents burned for witchcraft), at Berlin's Memorial to the Murdered Jews of Europe (pictured above), and at the National Memorial for Peace and Justice, in Montgomery, Alabama.

As Ozymandias reminds us, not all monuments stand the test of time. Just this week the equestrian statue of Confederate General Robert E. Lee in Richmond, Virginia, was finally removed.

The lesson is in "not treating memory as static," says the University of Pennsylvania's Paul Farber. "We're 20 years since 9/11, but just starting to see the effects of the past on the present. There's more to commemorate and understand."

Do you get this newsletter daily? If not, sign up here or forward this to a friend.
Beautiful, regardless: Njupeskär is the tallest waterfall in Sweden—or is it? Debate has raged over the years, as two waterfalls in Swedish Lapland actually stand taller by comparison. However, Njupeskär (photographed above by Nat Geo Explorer Martin Edström) has a longer stretch of free-falling water, which makes some people argue that the title still fits. Nonetheless, it's an impressive place, and if you visit in the summer or fall, you may find yourself to be almost alone, Edström says.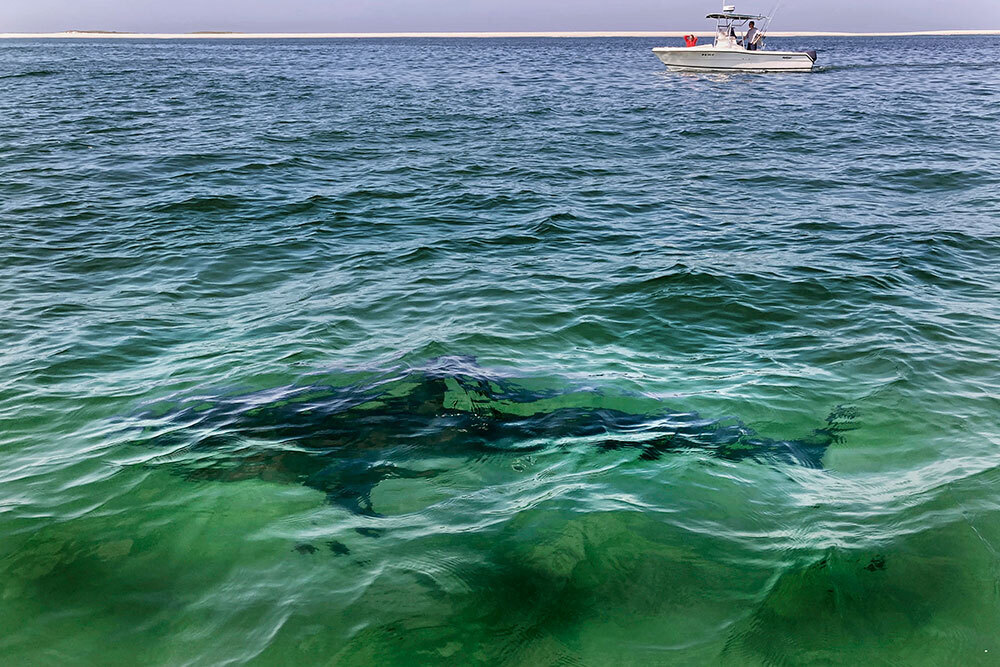 PHOTOGRAPH BY PHIL MARCELO, AP
Shark tourism grows: Three summers after two great white shark attacks on humans, Cape Cod is slowly re-embracing shark tours. A small but growing group of charter boat operators are offering great white shark tours in the popular destination south of Boston, the Associated Press reports. (Pictured above, a white shark swims across a sandbar off Cape Cod.)

More CDC travel advisories: Avoid travel to Jamaica and Sri Lanka, the CDC says. The agency raised the countries to Level 4 this week, which signifies "very high" COVID levels, and is advising travelers to avoid the popular vacation destinations. Brunei also was added to the advisories list.

Turndown service? Probably not. If you want your trash emptied or the bed made at the hotel, you'll probably have to ask for it these days. COVID concerns and staffing shortages mean hotels are reducing the frequency of service, the Washington Post reports. Cutbacks could be permanent, with devastating consequences for people who work in hospitality. In a column for the Boston Globe, Shirley Leung suggests travelers can help save service industry jobs by requesting daily housekeeping.

Smoky wine: As smoke blankets vineyards in the American West, it can coat grapes with particles that make wines taste like an ashtray. The tourist-friendly vineyards, not only battling wildfires, are looking for technical solutions to remove the dreaded "smoke taint," Nat Geo's Sarah Gibbens writes.

More interest in Rushmore: Some stories we do have a long tail of interest. A 2020 Nat Geo story about Mount Rushmore has been jumping toward the front of our most popular stories in recent weeks, and we're still trying to figure out why. The annual Sturgis motorcycle rally nearby over the summer? A proposal for another president on the mountain face? Or is it just the twisty story of the South Dakota National Memorial's development, on land stolen from the Lakota? Read it yourself.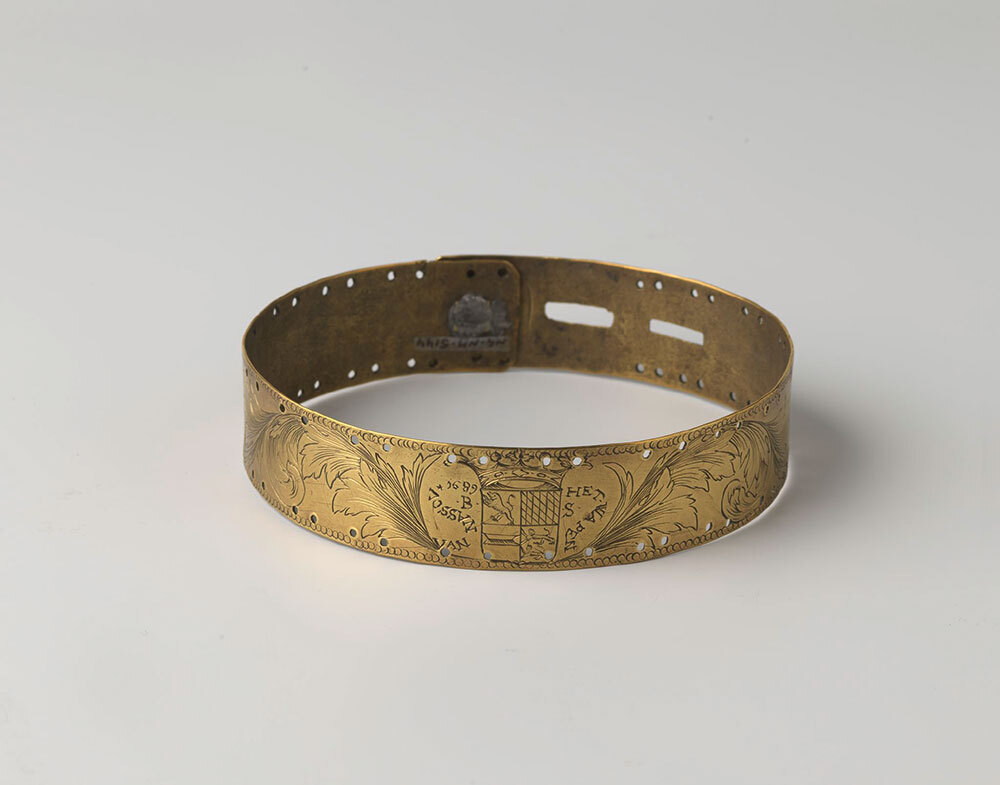 COURTESY OF RIJKSMUSEUM
Dog collar or slave collar? The popular Rijksmuseum, the home to Rembrandt's gigantic Night Watch and the Netherlands' national art center, is, like many museums, responding to widespread criticism of the roots of its permanent collection. Often slavery and/or colonialism are behind the treasures. This year, the Amsterdam museum has added labels to 77 items, putting each in a more accurate historical context, Ye Charlotte Ming reports for Nat Geo. An example: the richly decorated collar (pictured above). Once thought to be from a family dog, research uncovered that it was worn by an enslaved Black person.
Live, travel, adventure, bless,
and don't be sorry.
Jack Kerouac
Author,
On the Road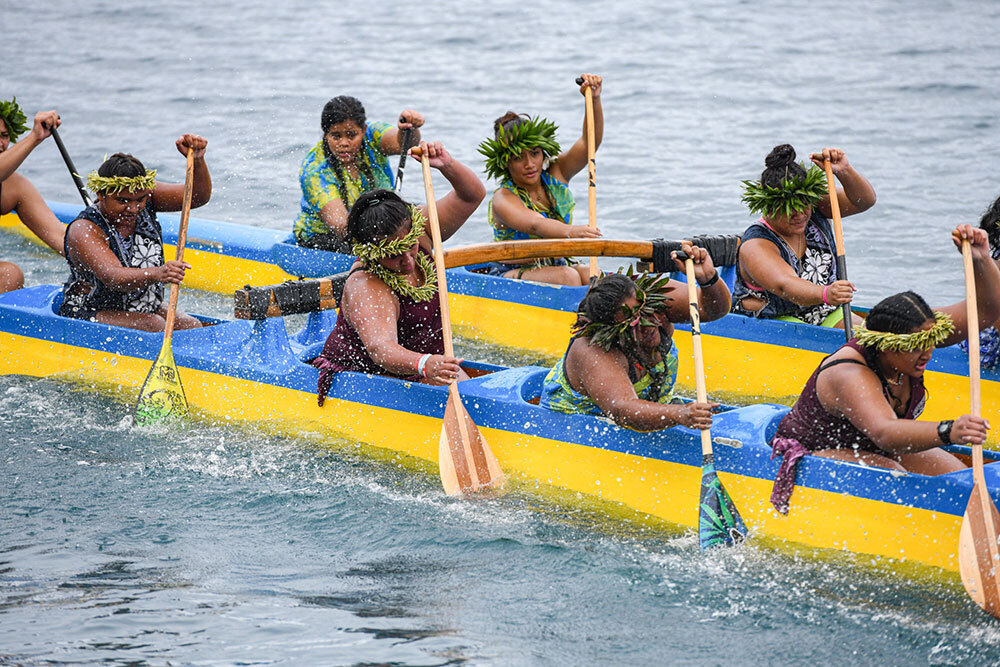 PHOTOGRAPH BY XAVIER KEUTCH
Row, row, row: In Tahiti, outrigger canoeing, called va'a, is not just a sport but a cultural practice that connects Polynesian athletes with their heritage. Women canoeists are vying for equal treatment to pave the way for other women, as well as educate visitors about how the sport is a key to understanding French Polynesia.


This newsletter has been curated and edited by David Beard and Monica Williams, and Jen Tse selected the photographs. This week's question: Are you requesting hotel housekeeping service when you're away? We'd love to hear from you at
david.beard@natgeo.com
. Thanks for reading!
PREVIOUSLY ON NAT GEO DAILY …
| | |
| --- | --- |
| | SHARE YOUR THOUGHTS |
| | |
| --- | --- |
| | We'd like to hear from you! Tell us what you think of our emails by sharing your feedback in this short survey. |
Clicking on the Facebook, Twitter, Instagram, and National Geographic Channel links will take you away from our National Geographic Partners site where different terms of use and privacy policy apply.

This email was sent to: tiendasfrikiscineseriestvcomicsjuegos@barcelonafriki.com. Please do not reply to this email as this address is not monitored.

This email contains an advertisement from:
National Geographic | 1145 17th Street, N.W. | Washington, D.C. 20036

Stop all types of future commercial email from National Geographic regarding its products, services, or experiences.

Manage all email preferences with the Walt Disney Family of Companies.

© 2021 National Geographic Partners, LLC, All rights reserved.